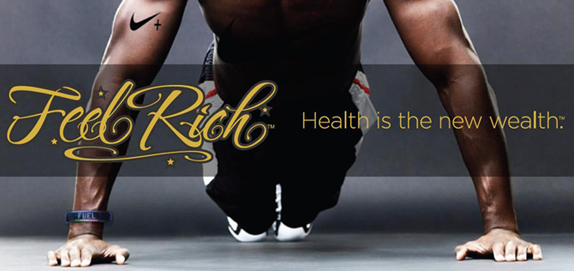 Soooo anyone that knows me knows that I love to run! A few weeks ago Paul Wall hit me up and asked me to be on his team for an upcoming challenge against Nore and I was like "let's do it"! It's also great that Nike is sponsoring the battle cause you know I'm #TeamNike all day!  The time has finally come starting March 1st so here are the details:
The Battle
THE BATTLE is a tradition in Hip‐Hop. Competitors would meet on street corners, at city parks, in project hallways –wherever there was enough space to get busy –and go toe‐to‐toe to determine whose skills were the tightest. And it's not just MCs who engage in this cultural tradition; DJs, B‐Boys and Graf Writers all hold their own battles for supremacy in their respective elements of the culture.
The latest battle brewing pits members of Hip‐Hop's newest crusade, the health movement, against each other to see who can stack the most miles…and earn bragging rights!
Team No Sleep Vs. Team Navy Seals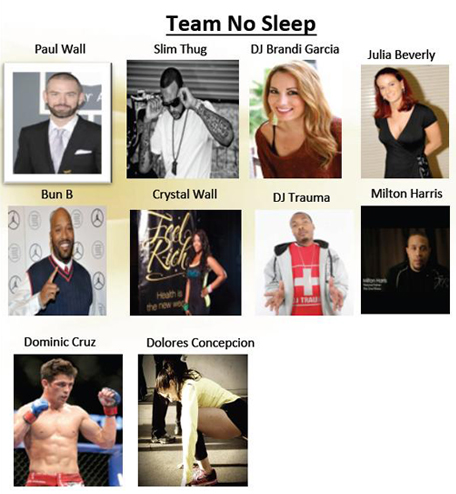 Rules
•Contest will begin March 1st and run through March 31st. (March is National Nutrition Month)
•Each captain has chosen 10 teammates among their friends to partake in the contest.
•The team with the most miles logged by March 31st wins the contest!  
–Winning team will be crowned champion
–Each team captain has chosen a charity their team will be running for, Feel Rich will donate money to the winning captains charity
–Losing team captain has to fly to winner's city and make guest appearance at winning captain's show
•Participants and the general public will be able to see contestants total mileage and keep an eye on the contest by visiting the leader-board on FeelRich.com & www.Facebook.com/FeelRichtv
Background on "Feel Rich"
Co‐founded by 40x Platinum, Grammy and Emmy Award winning producer Quincy Jones III (QD3), Feel Rich is a new voice in health that offers inspirational, bite‐sized information that people can act on today, with the means and resources actually available to them.
Feel Rich isn't just another health service. It's an attitude. It's health on your terms, fitness in your style, and food choices that make sense on the streets where you live.
We redesign extant scientific health information so that it's sexy, hip, and immediately actionable, and deliver this information as stories told by the role models that our demographic identifies with. By delivering these stories across media and on multiple platforms, we reach this audience where they stand.
If a young artist, athlete, entrepreneur really wants to become the next Jay Z, Lebron James, or Steve Jobs they need to know success does not just lie in a great beat, lyric, or jump shot. Health is at the heart of all great success. Healthy habits will make an artist's concert livelier, an athlete's game better, and an entrepreneur's hustle better.